Your current glassmaster gratefully acknowledges the support and encouragement of long-time collectors Bill Armstrong, Peter Maas, Roger Vaughn, and especially Bill Naglik (M.O.A.H.S), who taught me much of what I know about pre-pro glasses. A special mention goes to long-time collector, substitute glassmaster, research fiend and database builder par excellence, Howard Currier. Not only did he provide enthusiastic support during the early building phase, his feedback and suggestions for improvement continue to be invaluable.

I would also like thank long-time collectors, Barb and Roger Roy, for contributing photographs of some of their finest glasses (click here to see their collection).

Richard Gaskin, ambassador from FourthWorld.com and creator of the WebMerge program that made building an online database possible, patiently endured and cheerily answered a barrage of questions regarding his product and problems encountered when mounting this web site. His contributions are gratefully acknowledged - many thanks Richard. I have also on many occasions tapped the expertise of Mark Rauschkolb, glassmaster at www.shotglass.org. Mark is a computer professional and always responds to even the dumbest of questions with a cheery e-mail. Thanks Mark!

the_glassmaster, 10-28-2002

This is a living, breathing website and every year brings a new groups of collectors who contribute to and help support the site:

During our third year, I was indebted to several individuals who have provided (and most of whom continue to provide) unwavering support. At the top of the list is Dick Bales (for contributing Common Stuff, for free legal advice, and for cash and literary contributions to the site), Joe Lais (cash contributions, more good ideas than I could shake a stick at, sound advice and encouragement by the bucket-load), *** ******** (cash and other contributions, keeping me on my toes!), and Howard Currier (still hanging in there - thanks due for donations of research material and transfer of Mida). Rich Lucchesi, Barb & Roger Roy, and Ralph Van Brocklin have all been generous in enriching the site through contributions of pics and data regarding their collections. Plus there are all of you who are constantly sending words of encouragement - Bill Armstrong, Mimi, Paul Gronquist, Ed, Clint and many others. Thanks to all of you!

the_glassmaster, 10-28-2005






On a personal note, the glassmaster would also like to thank his wife for understanding the need for the countless long hours spent in front of the computer screen, for the many Sunday mornings when she was deserted as he left for YET ANOTHER bleedin' bottle show, and for her fine esthetics when it comes to appreciating language, design, and -- of course, pre-pro's. I couldn't have done it without her support. Or checkbook.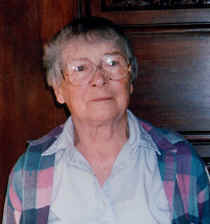 Dr. Barbara Edmonson
On behalf of all collectors, I would also like to acknowledge the immeasurable contributions of Barb Edmonson to the pre-pro shot glass collecting obsession. She inspired many of us with her drawings and descriptions, and this web site would not have come to pass without her having laid the ground work through the publication of HSG and OASG. If any of you have tried to research even one small city in your area of interest, you'll appreciate the significance of her efforts.

Barb left us for the celestial glasslands in October, 2004, but her spirit continues to live in the pre-pro collecting community and through this website. Many thanks Barb and happy hunting!!
Copyright © 2002-2009 pre-pro.com. All rights reserved.
Please contact the glassmaster with questions or comments