This was the company founded by the Bronfmans during Prohibition that later grew into Seagrams.
The company used the brand names:
"Lincoln Inn old Rye", "Old Man River", and "Silver Dollar."
Business name timeline:
Distillers Corp. Ltd.
Address timeline:
No information
The images below are thumbnails linked to listing pages containing larger, more detailed images and links to related material.
Click on the thumbnails for more information.


BUY ME!


BUY ME!


BUY ME!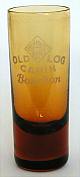 BUY ME!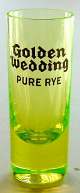 BUY ME!

no date
---
Copyright © 2002-2021 pre-pro.com. All rights reserved.
Please contact the glassmaster with questions or comments.