We're now five months into The Horror that is SARS-Cov-2 and, with no end in sight, we're probably all one step removed from batshit crazy. Enough already! Anyway….. it should perhaps not be surprising that recent bidding activity on eBay raised at least two eyebrows in recent days. Case in point #1: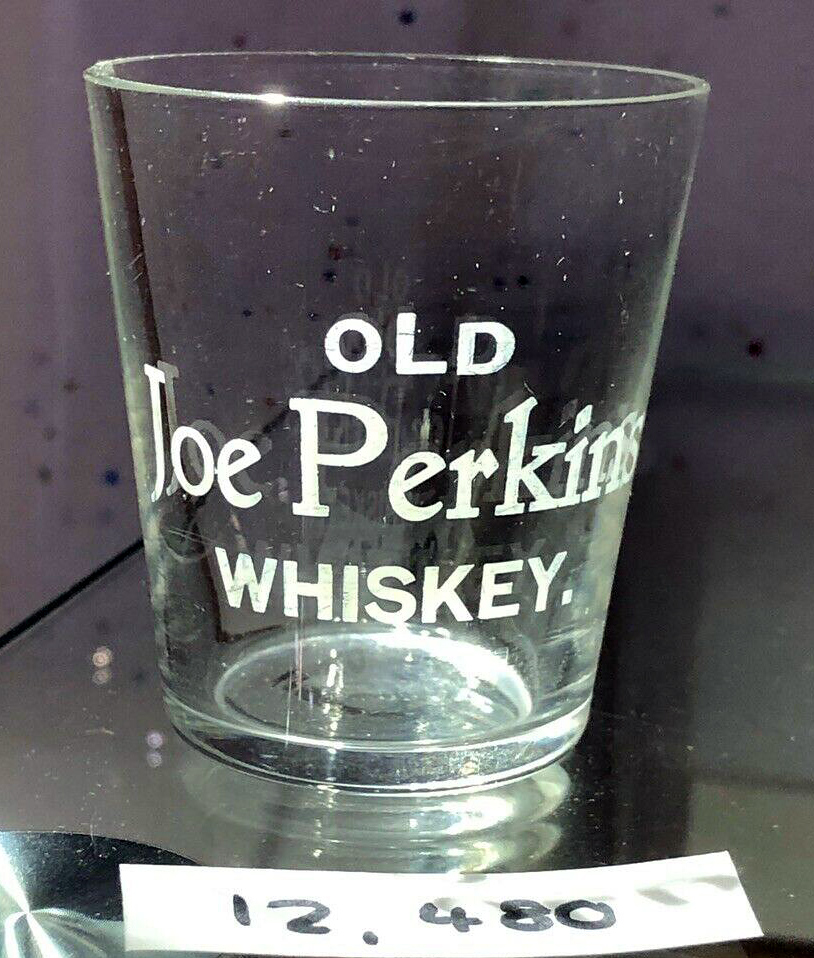 This "Old Joe Perkins" glass was listed for sale along with a handful of other pre-pro glasses a few months ago by bigdaddysauctionsusa with a $200 buy-it-now. The Joe Perkins brand is attributed to the Perkins & Manning Distilling Co. of Owensboro, KY. It's a plain text glass that probably dates to the late pre-pro period (Perkins & Manning appear in the business directories once, in 1918). The glass shows up for sale annually and has been selling in the $10-$40 range, the highest prices being realized in the last year or so, but $200, no way. Wrong . It sold on July 30 for the asking price of $200. Hmmmm…… maybe the buyer's name is Joe Perkins?
And then there was this offering: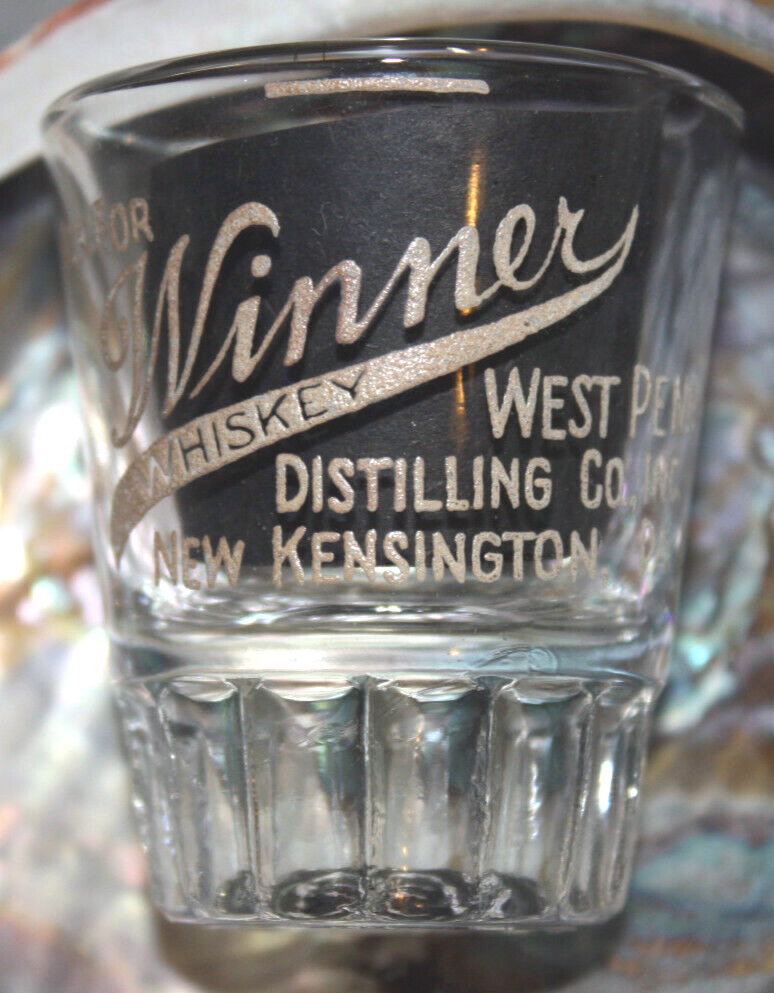 The "Ask For Winner" glass is common and shows up for sale on a regular basis. Given the style of the glass and the label, it probably dates to the 1930's (i.e., post-Repeal), so it's difficult to imagine that anyone would bite on a $25 glass with a $249.95 opening bid. Wrong. The glass was listed for sale by jfcolle-33 on July 22 and, amazingly enough, it was purchased 7 days later by bidder l***i. Hey, if anyone is interested in a bargain – one of these glasses has been sitting on the sales page here at pre-pro for many moons now and its a STEAL at $28!
The Ben. Franklin Rye above was another expensive glass from recent days (closing bid was $213.50) but this one was worth the closing price given it given that it's an enamel glass. It was listed for sale by raycola. Ben Franklin was a Delaney & Murphy (Chicago, IL) brand and there are at several plain text glasses bearing the brand name, three of which are in the database. There are only a handful of glasses inscribed with the crudely-applied, thin enamel that appears on the glass above, one from Benton, PA (a McHenry glass) and three from Chicago (the Ben Franklin Rye, an Old Settler's Club, and a White Port), so the enameller was probably based in the windy city.
Finally, I thought the Thixton's V.O. 10 Years Old glass ("V.O." = very old?) shown below was eminently noteworthy because its a red-etched glass. It looks as if it's a vintage glass rather than being antique, but I believe that it most likely is a bona fide pre-pro glass. The Thixton name is strongly associated with Kentucky and the glass is most likely from Thixton, Millett & Co., of Louisville and Owensboro. I've also seen a white-etched variant of this glass, also flared.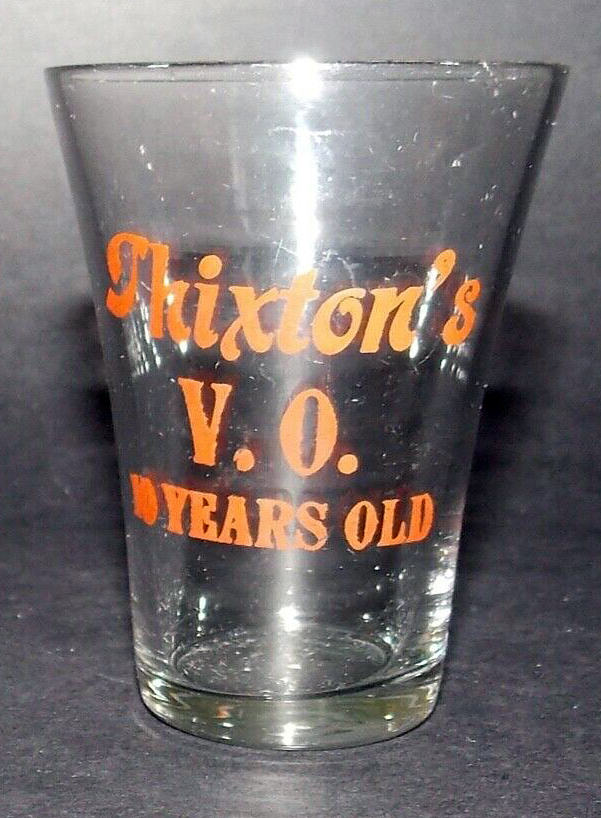 The glass was listed for sale by agallery with an opening bid of $13. It sold for $23.16, which is a good price for a red-etched glass, even factoring in the $11 shipping quote. The seller notes include the statement "Mint condition. I have more of these." I haven't made enquiries, but if you missed this glass the first time around, there may be a chance to get one after the fact.