Pre-pro shot collectors as a general rule tend to eschew masonic glasses, preferring instead to limit their collections to liquor advertising glasses. That's perfectly understandable given that collecting budgets are often limited and there are, quite literally, many tens of thousands of liquor-related glasses to go after.
However, if you have a nice display case (especially a mirror-backed display case), here's a masonic glass that is well worth adding to the collection based on display value alone.
It's a Hermann Loge glass from Philadelphia, PA. and is dated 1900. The inscription is in cream and gold – it's quite a stunner. It's offered for sale by friend of pre-pro Pam Hadley under the seller id itsnfs8 with a starting bid of $85.99. Be warned, however, this is a big glass at 3″ x 2-1/2″ so you may have to adjust the display-case shelves to accommodate it, but it's well worth the effort.
Happy hunting!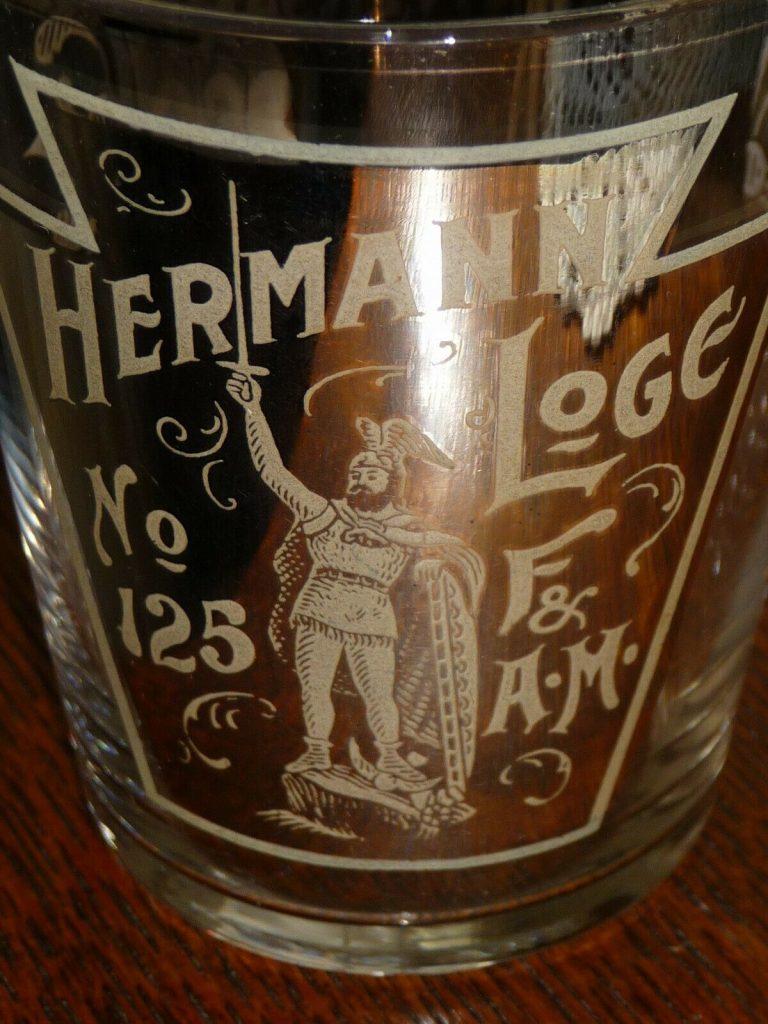 So how did this work out? The original auction ended without a bidder, but Pam relisted with a buy-it-now of $65.99. It sold the same day. Nice!