There's been little worth writing home about on the eBay front these past few weeks. As the stats show, eBay has dropped into its usual summer lull: in the past month, 121 glasses listed for sale but 63 of these failed to attract a bidder. The average price of glasses sold was $32.55.
I had a couple of interesting emails that I'd like to share with you. Steven wrote in regarding Casper Whiskey glasses: "I was wonderin wheres the top for your casper shot glass?  If you would like to see a picture let me know. The shot glass top has raised tobacco leaves and peanuts on it ." He was kind enough to follow up with photos showing a Casper glass wearing a heavy, molded lid.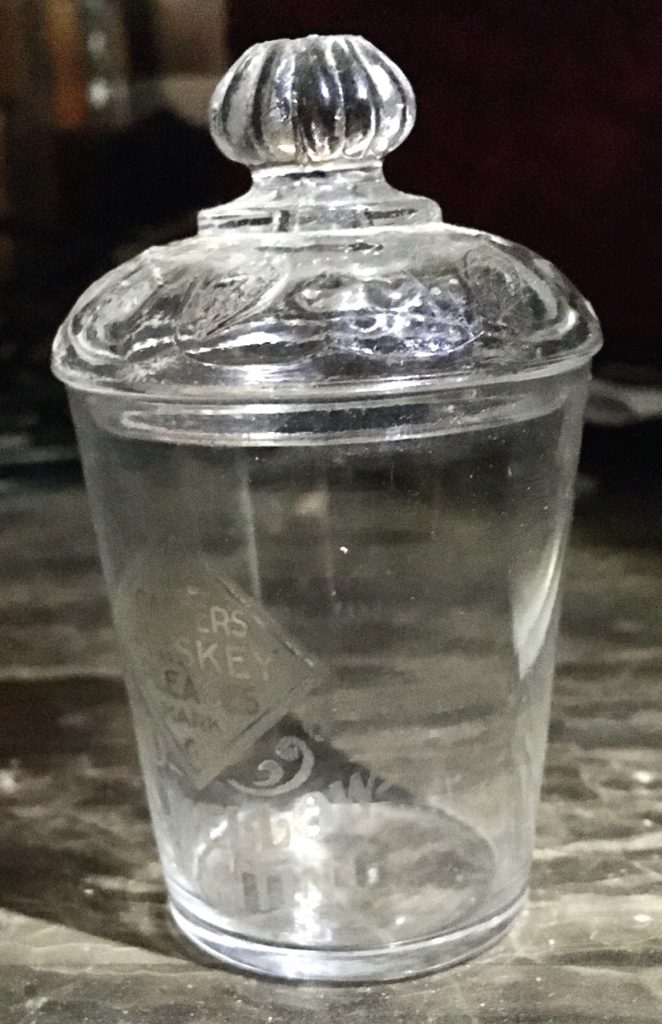 I can't say that I've ever seen a pre-pro glass paired with a lid before and even though it looks to be a good fit, I doubt that it was intended to serve this function. Maybe someone from the depression glass collecting world knows where the lid comes from originally.
John and Margie B. of Donnels Creek Antiques, North Hampton, OH. recently sent me a photo of a rare Kayser, Hegner & Co. glass with a note "I was helping a friend get ready for an auction in Urbana, Ohio July 18th and ran across this shot varient I had not seen before.  Thought I'd share…"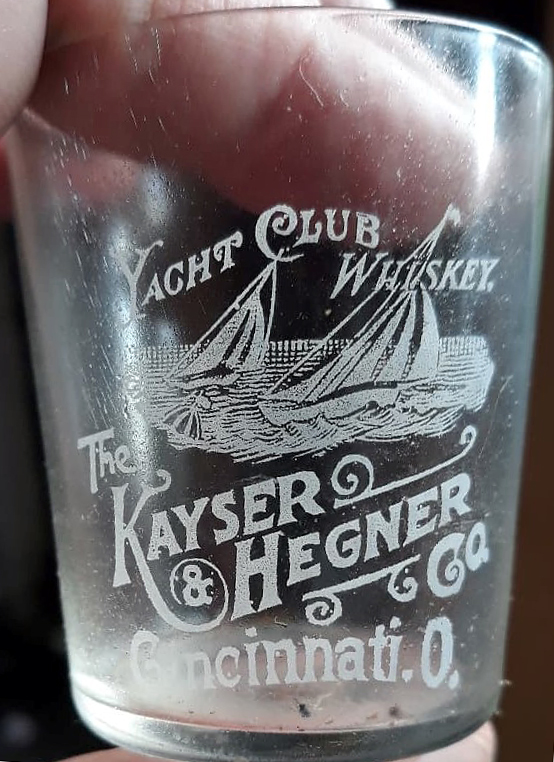 I haven't seen one of these glasses previously, but the design is familiar from HSG. A beautiful glass, many thanks for sharing it with us !