I've mentioned this many times before, but eBay is not everything (well, almost everything) when it comes to growing the pre-pro glass collection. In pre-Covid times, one could actually go to antique malls and to bottle shows and find glasses in the wild, but for the face-mask-weary, there are still online alternatives such as Glass-Works Auctions (GWA).
Glass-works Auctions used to be associated with Antique Bottle and Glass Collector (ABGC) magazine in the days before the magazine was sold off and its interests were more wide-ranging than bottles, bottles, and more bottles and the occasional insulator. The auctions have continued, however, and, once in a Blue Moon, they have pre-pro glasses on offer.
They are currently running auction #149 that features five lots of rather scruffy-looking glasses with a few gems thrown into the mix. The listing photo are shown below (I was unable to link in the individual auctions – search on "shot" in the auction catalog to find them). There's an interesting back-story to this collection that dates back 15 years or so and to a famous American football player — but I'll leave that for another time.
I have bought glasses from GWA in the past and they are a solid company that I have had no issues buying from and would not hesitate to buy from again. The only caveats are that a) the bid increments tend to be high (compared with eBay), b) there is a 20% buyer's premium added to the final bid price (17% if you send a check rather than use a credit card), and c) their shipping rates tend to be hefty (the glasses arrive very well-packed; they know what they are doing and a good packing job costs a little extra).
Just an observation – many of the GWA offerings end on on eBay in diggerdaveb's online store, so if you see something interesting that escaped you, it may be a good idea to bookmark him and watch for the buy-it-nows.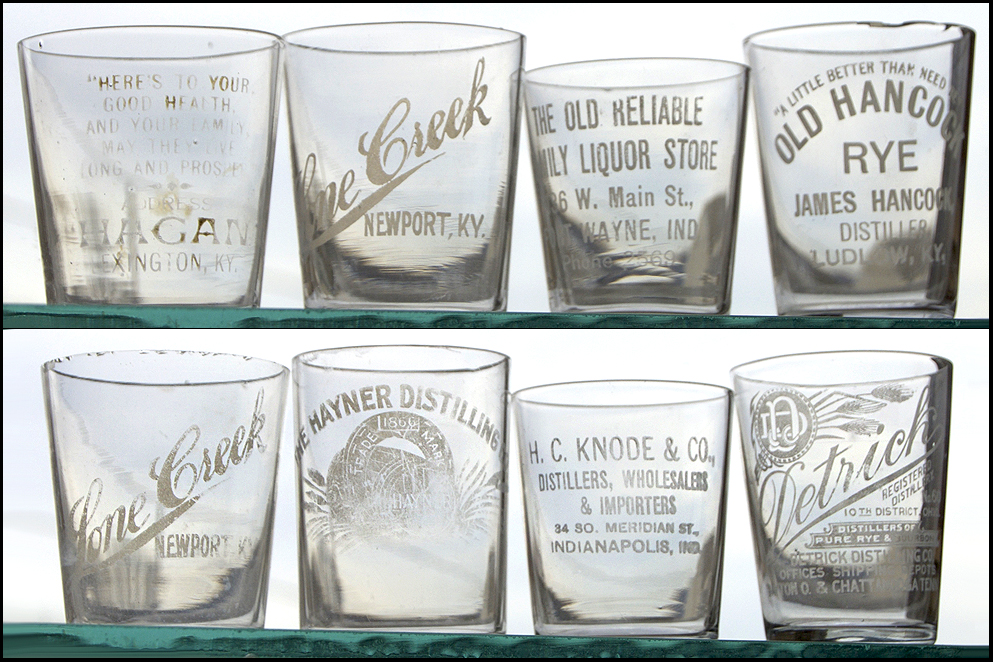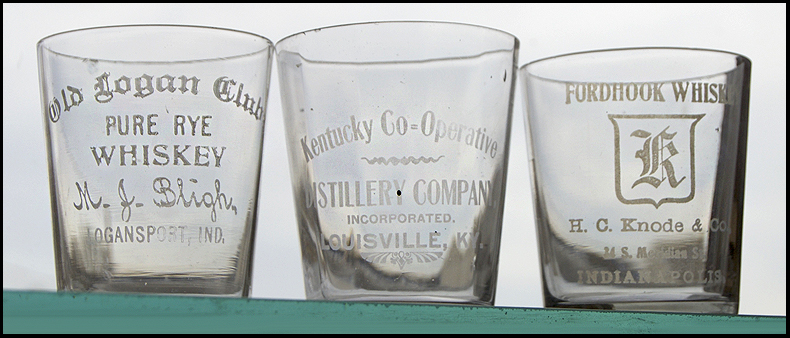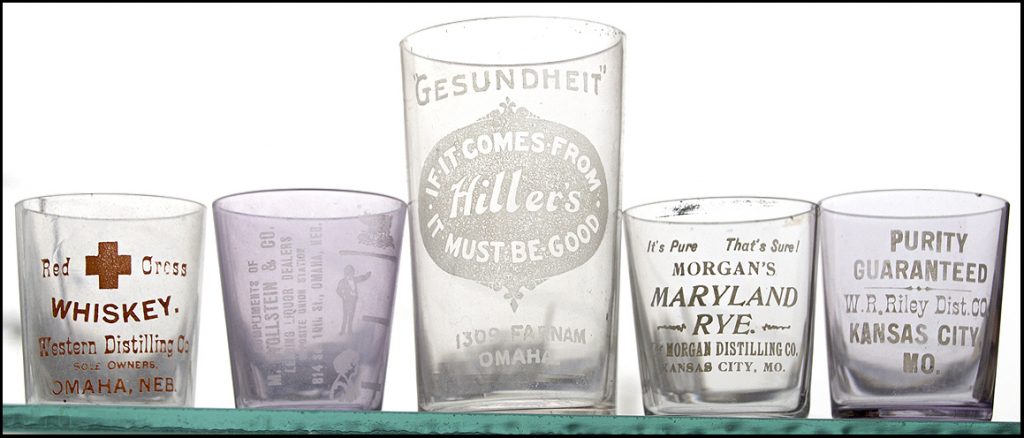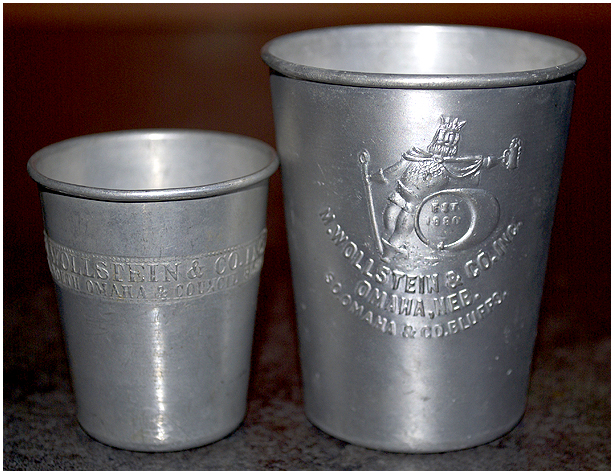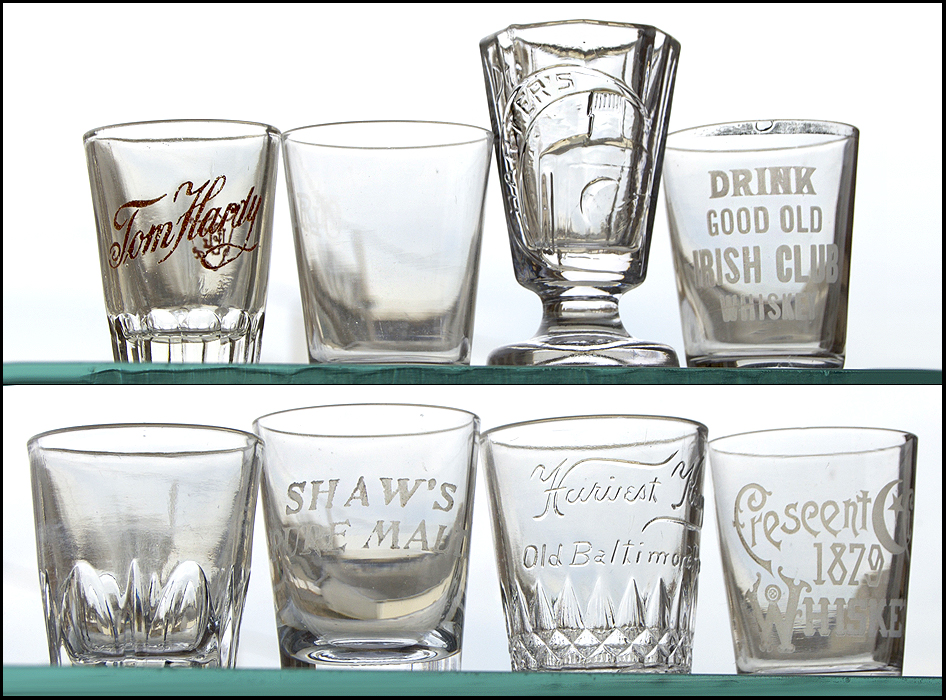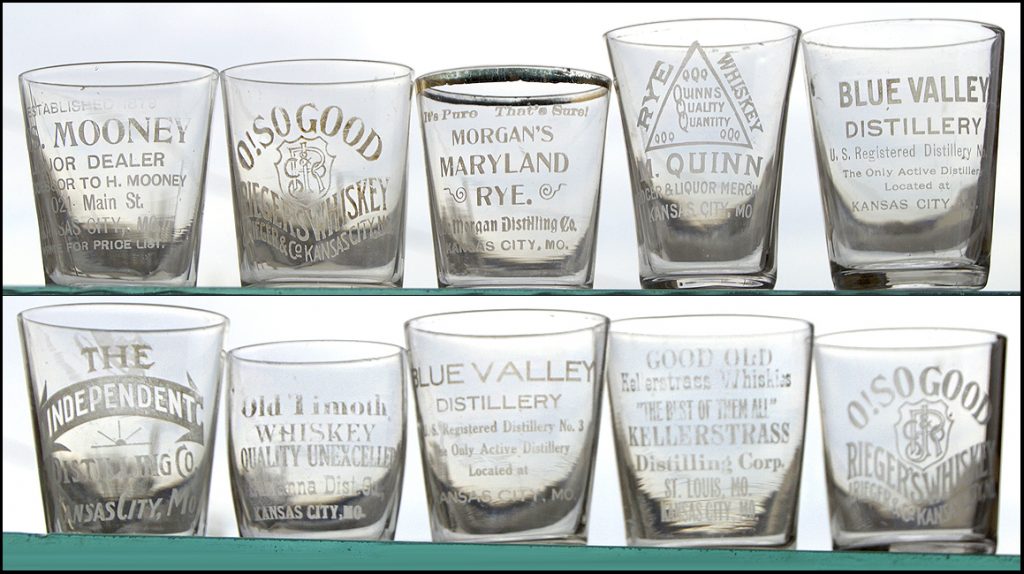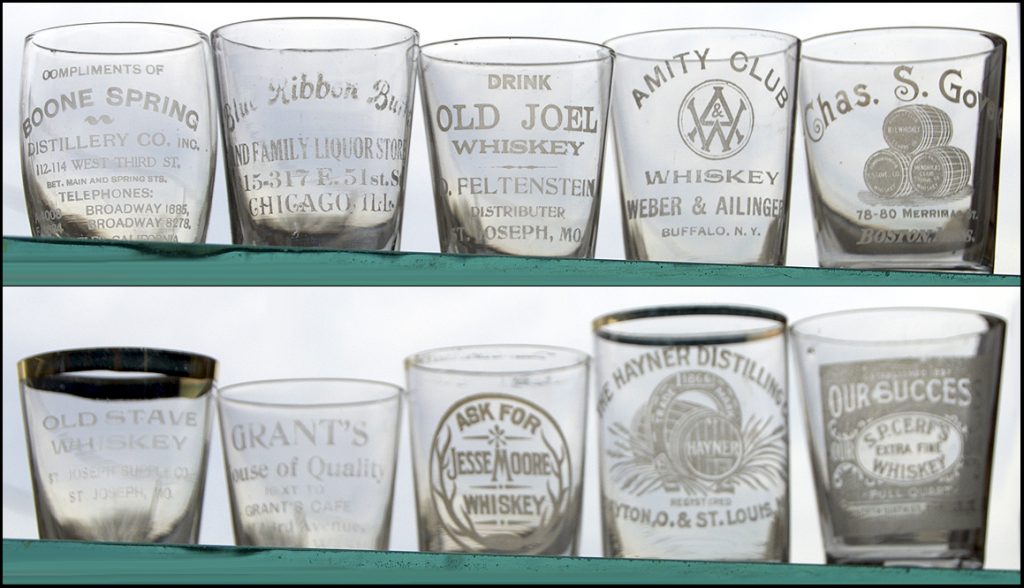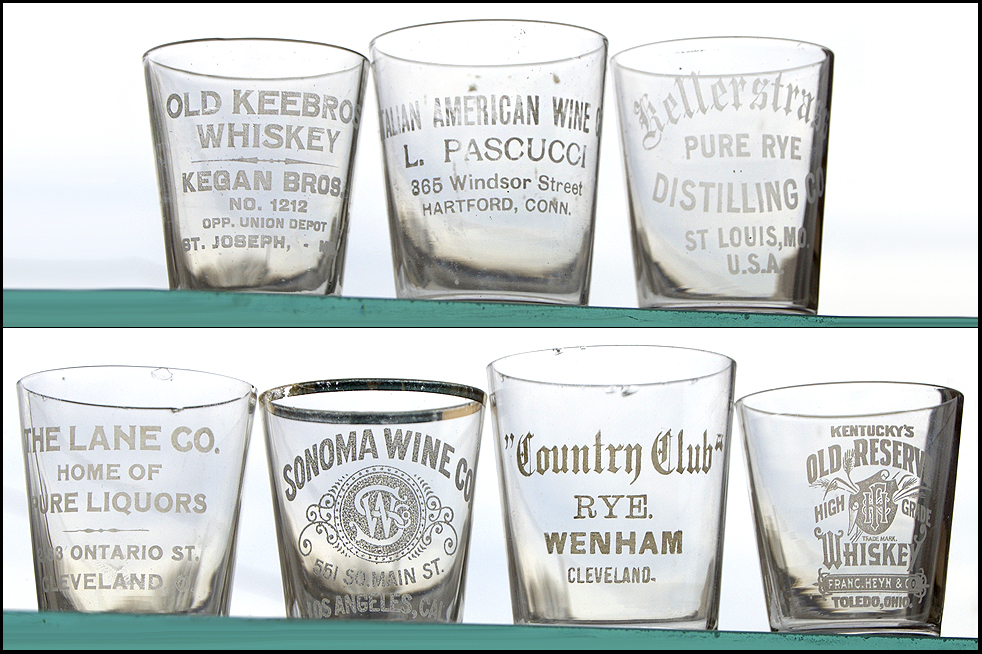 Oh – and for the curious, 160 shot-glass auctions closed during the past 28 days. Of these, 86 closed with no bidders and the average price of glasses sold was $35.24.