Well, not so much, but I needed an alliterative title and "weesl watch" was the only one to come to mind. The weesl in question is princeweesl, an eBay seller who listed a couple of dozen glasses for sale this past week with a note that "I am auctioning off the remainder of a Pre Prohibition Shot Glass collection. Have fun and bid with confidence! There are some rare Western glasses as well as National brands and Grape Juice shots and soda fountain glasses." Many of these glasses listed and went unsold a year ago to the day; this time around, most attracted at least one bidder.
Of the group, my favorite probably was the Tucker Whisky highball glass featuring a spoof of the famous Victor Talking Machine Co. trademark. Whereas the gramophone company featured Nipper, a fox terrier, transfixed by the sound emanating from of a Victrola horn ("His master's voice"), the Brown-Forman version featured a bulldog sniffing a funnel used to fill a jug of Old Tucker Whiskey.
The glass had a banged-up rim, but still fetched $62.00 when the hammer fell.
These past month has been notable for the high prices being realized on eBay glasses. During the past 4 weeks, 163 pre-pro glasses listed for sale. 57 auctions closed without attracting a bidder, but the average price of the glasses that did sell was $56.03.
In top place was a two-city Rose glass (Jacksonville, FL. and Chattanooga, TN,) with a label so badly ghosted that it was almost unreadable. It was offered for sale by gator-ben and the auction closed for a whopping $334.99!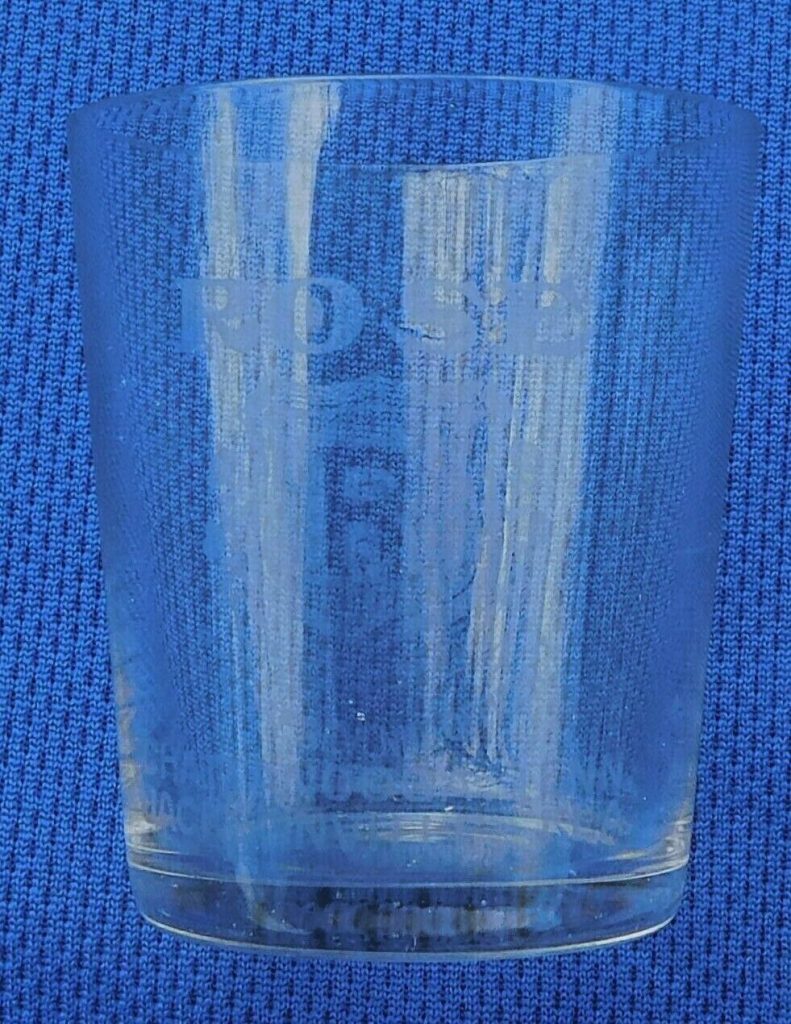 In third position (in #2 position was a Mobile, AL. saloon glass) was another Rosebud Whiskey. We saw one of these on eBay late last year and I was gobsmacked to see it sell for $212.50, which I figured must have been a fluke given that it's a plain text-only glass. eBay regular nuffbarn listed one with a dodgy label last week and this one sold for $233.50. Nuffie – maybe the high bidder can tell us why these glasses have become golden, because it beats me….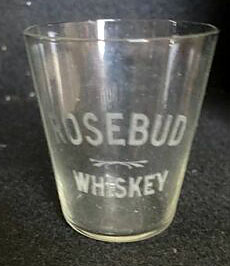 Finally, in the last post I showcased a bevy of glasses that were being offered through Glass-Works Auctions, observing that their pre-pro glasses often reappear in diggerdaveb's eBay store. Apparently at least one of the featured lots was won by diggerdave because the glasses are currently being listed and are selling on eBay. Among them are a Red Cross Whiskey and a Hiller's beer glass, both from Omaha, NE. Both were binned for $70 apiece.