Nope, the rumors of my demise are greatly exaggerated, I didn't succumb to Covid 19 or the experimental treatment that it spawned. I took a new job at the beginning of 2021 and it became so demanding of my time that I've literally done nothing else for a couple of years now. The workload is finally easing up a little and I hope to get back to chasing glass and updating the site on a regular basis.
There's an abundance of high-quality glass on offer at the moment. One of the nicer ones was this Magnet Rye. It has a rim flake, but the old girl's gold curlicues are beautifully intact and the hand enamel label looks pristine. It doesn't seem that long ago (okay, maybe it was a decade or so) that enamels were selling for over $400, but this one was snapped up for $130.29.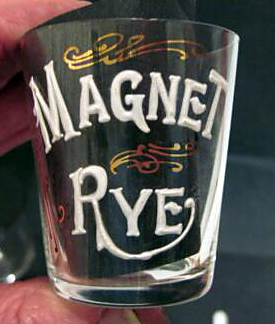 Magnet was a Freiberg & Kahn (Cincinnati, OH) brand.
There have been some spectacular glasses on offer "away from the 'Bay". For example, this is a super-rare Horting's Safe that sold at a PA bricks-and-mortar auction in deppen76's stomping grounds close to Lancaster, PA. John Horting was based in Lancaster.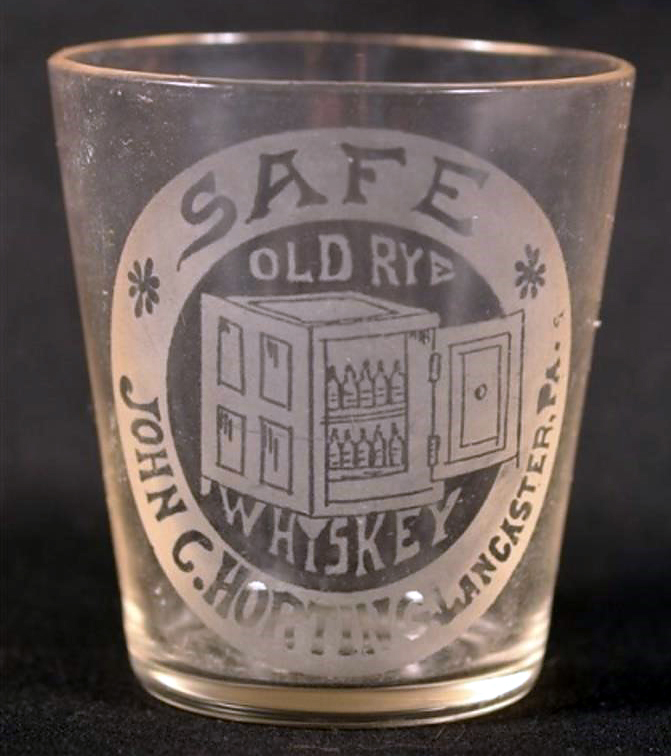 Horting's Safe glasses come up for sale on a regular basis, but this one is a signed George Truog original (note the teeny GT at far right of the inscription). It sold for only $70 plus buyer's premium. I believe I've seen this glass only once before, although I'm not sure where, exactly.
That's all for now. For the number crunchers, 188 glasses listed for auction over the past 4 weeks. 76 went unsold. The average price on the glasses that did sell was $38.73.